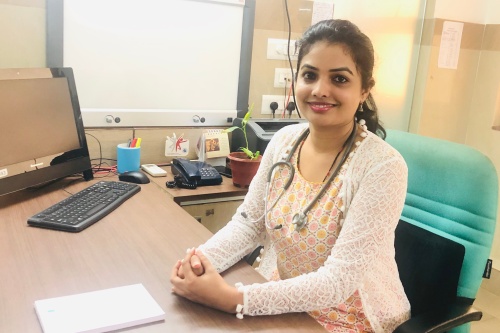 Dr. Monisha Naik V
MBBS, DEM, MRCEM (ongoing)
Emergency Physician
Dr Monisha Naik V has joined us as an In-house Emergency Physician since February 01, 2019.
Dr. Monisha earned a Bachelor's degree in Medicine from JSS Medical College, Mysuru in 2014 and pursued DEM from Apollo Hospital, Mysuru in 2016. Further Dr Monisha has enrolled herself for MRCEM through Royal College of Emergency Medicine and is underway.
Dr Monisha has been in practice since 2015 and previously was associated with Apollo Hospital, Mysuru and DM Wyanad Institute of Medical Science, Kerala.