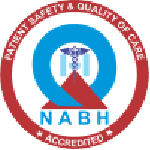 Accreditations
Yenepoya Specialty Hospital is accredited by National Accreditation Board for Hospitals and Healthcare Providers (NABH)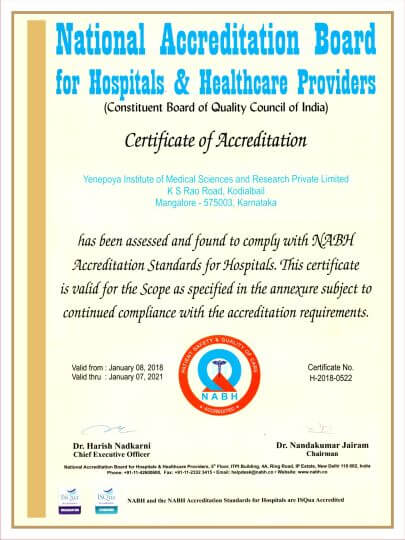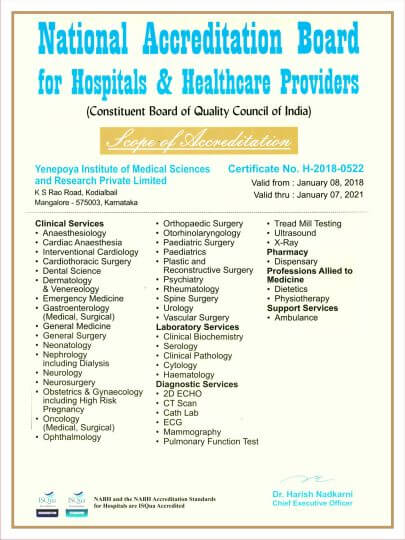 Yenepoya Specialty Hospital is accredited by National Accreditation Board for Hospitals and Healthcare Providers (NABH), the premier health care accreditation body in India. NABH is set up to establish and operate accreditation programme for healthcare organisations. The board is structured to cater to much desired needs of the patients and to set benchmarks for the progress of health industry.
By going through a stringent evaluation process covering vital aspects of patient safety and consistent quality assurance, YSH has proven its commitment to the industry. It is important for us, because it reinforces our commitment of providing you with the best healthcare.
The full accreditation is effective January 8, 2018 through January 7, 2021 and to be renewed upon.
Being accredited by NABH, Yenepoya Specialty Hospital has proved its highest quality standard in the industry.