Yenepoya Specialty Hospital has acquired highly reliable Diabetic Risk screening equipment DIABETIC RISK PROFILER for its Diabetic Clinic. It is the best Non-Invasive Instrument to estimate the Ankle Branchial Index (ABI) which helps to prevent Coronary Artery disease, which is a major Health Concern in today's developing Medical Era.
It helps in the early detection of Peripheral Neuropathy in Diabetic Patients and helps to prevent its dreadful complications. In short, it is the best No-Pain with Full-Gain Risk Detector for Diabetic Patients.
Make use of our Diabetic Clinic to ensure that you detect your diabetic risks and control the same well in advance.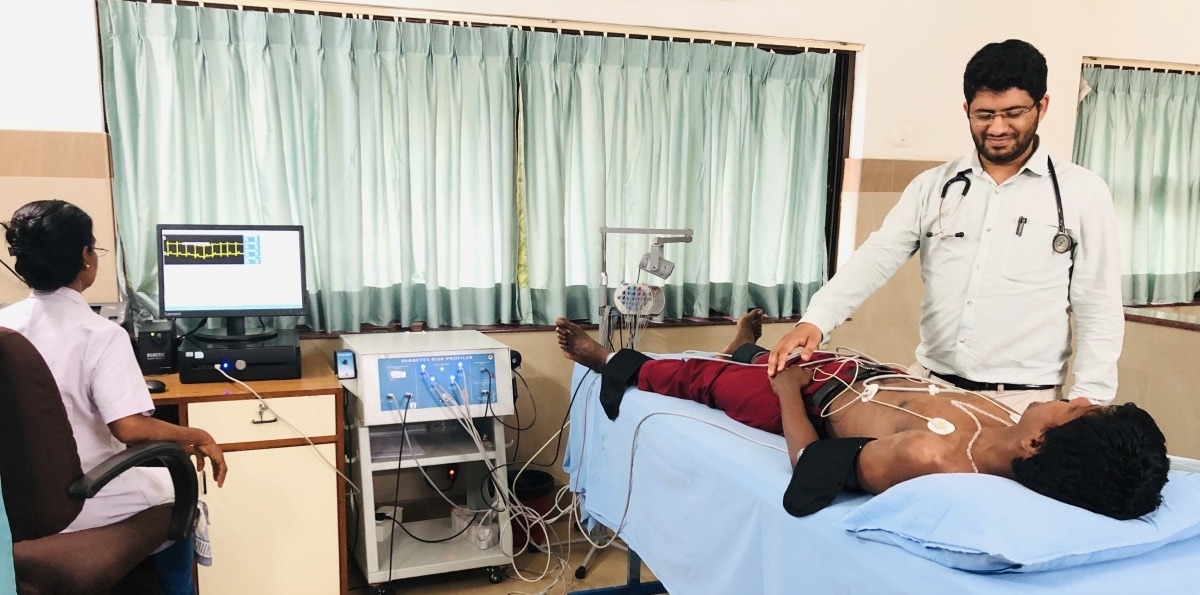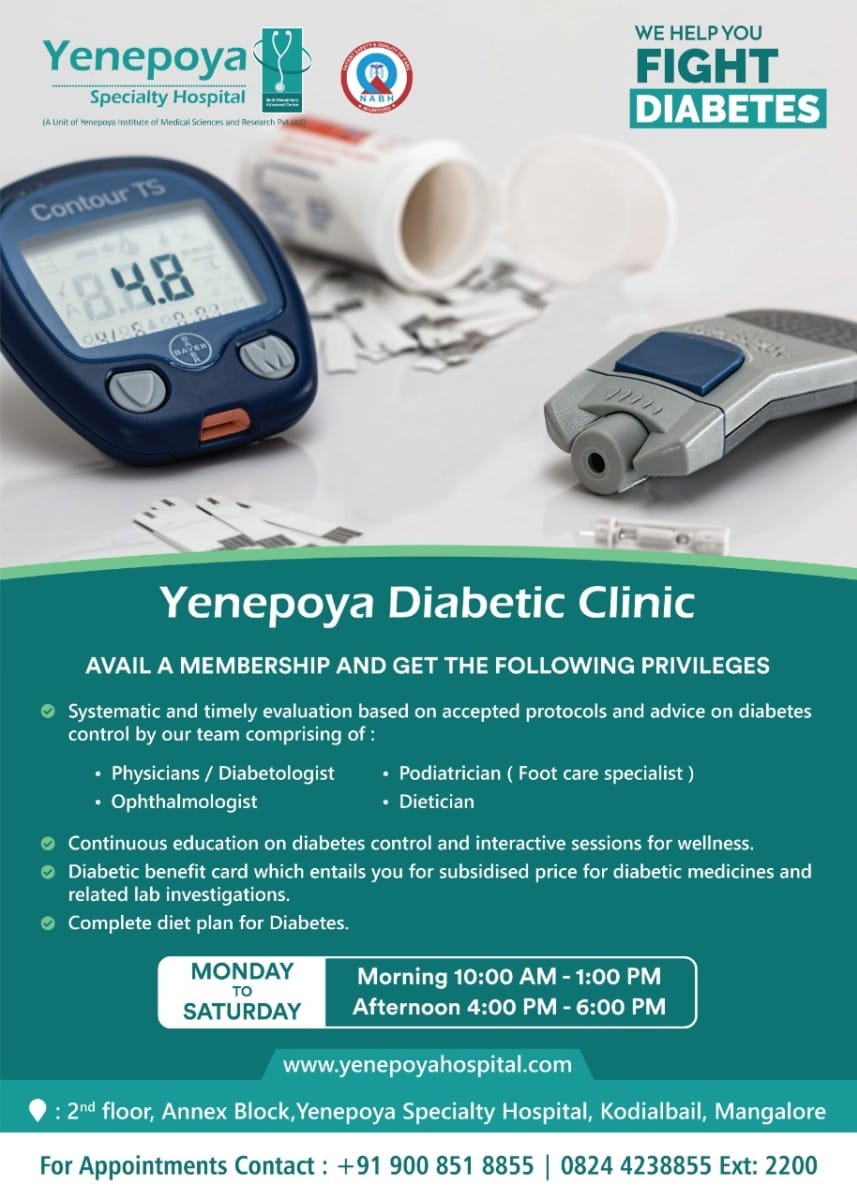 Dr. Prabha Adhikari M R
MBBS, MD (Gen. Medicine)
Consultant Physician & Diabetologist
Dr. Girish M
MBBS, MD
Consultant Physician