Yenepoya Speciality Hospital aim to establish the diabetic clinic to provide the high quality care for the various stages and types of diabetes.
Percentage of patient population having diabetes is alarmingly high and is more than 20% among our patient load. Though treatment options are available for such patients in our city a comprehensive centre where they can clear all their doubts with regard to lifestyle, diet, systematic follow-up etc are lacking.
Yenepoya Specialty Hospital Diabetic clinic is manned by a multidisciplinary care team including the endocrinologist to provide you the all round diabetic treatment.
Early screening Preventive Packages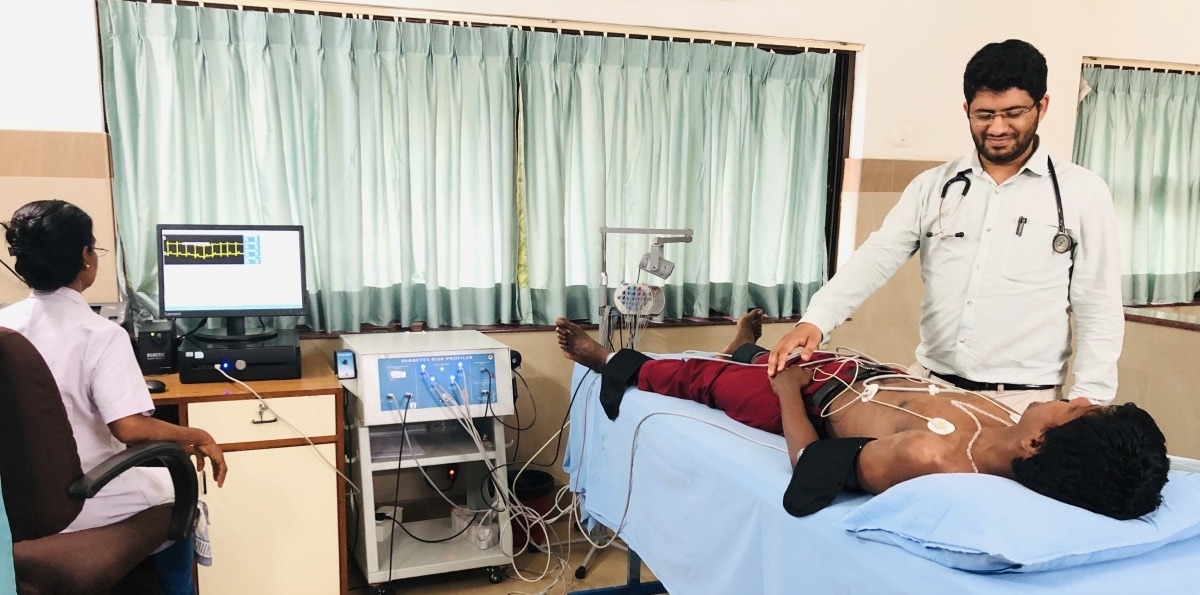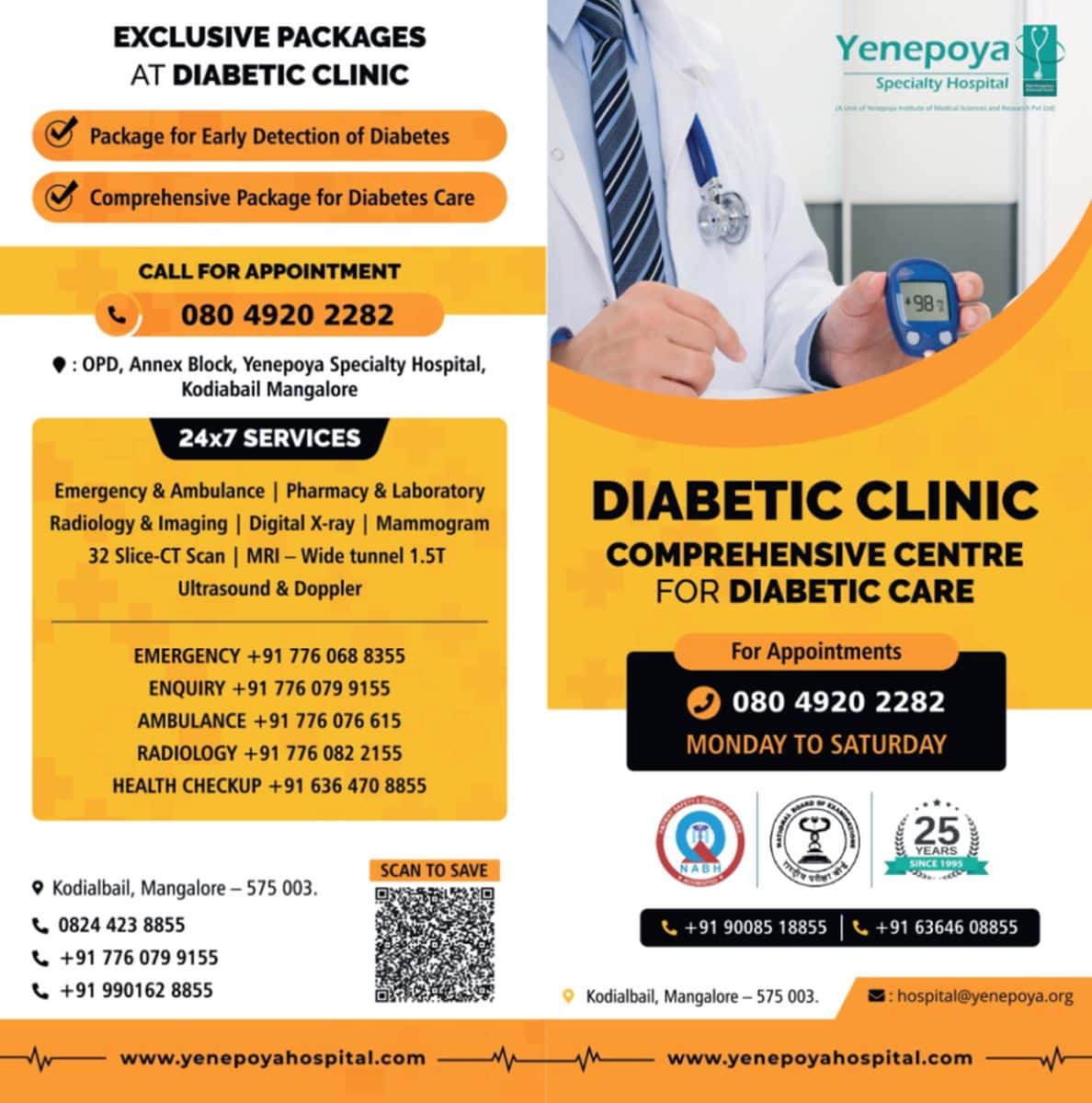 Dr. Prabha Adhikari M R
MBBS, MD (Gen. Medicine)
Consultant Physician & Diabetologist
Dr. Girish M
MBBS, MD
Consultant Physician
Early Screening Preventive Packages
Diet Counselling & Diabetic Education
Multidiscplinary Care Clinic
Doabetic Risk Profiler Test
Avail Following Preivileges at Our Clinic
Systematic and timely evaluation based on accepted protocols and advice on diabetes control by our expert team.
Continuous education on diabetes control and interactive sessions for wellness.
Diabetic benefit card which entails you for subsidized price for diabetic medicines and related Lab investigations.
Complete diet plan for Diabetes.
Diabetes Awareness Sessions
Nutritional Screening & Assessment
Individualized Diet Counselling
How to monitor Blood Glucose and Blood Pressure
Early screening of Diabetes for those at risk