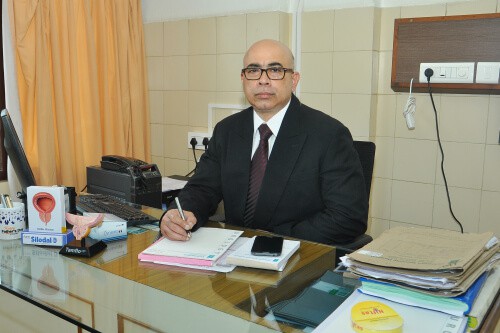 Dr. Ashok Pandit
MBBS, MS, Mch
Senior Consultant Urologist

Dr Ashok Pandit is the senior Consultant Urologist at Yenepoya Speciality Hospital, Kodialbail Mangalore.He completed his MBBS and MS from Kasturba Medical College Mangalore (under Mysore and Mangalore University) and Mch Urology at Kasturba Meical College Manipal, under the Renowned Prof P.Venugopal.
He has served in various academic capacities in the Dept. of Urology at Kasturba Medical College Manipal & Mangalore and at Yenepoya Medical college, Darlekatte.
He also has extensively travelled districts of Dakshina Kannada, Uttara Kannada and North Kerala up to Tellicherry and performed Open and Endo Urological operations in Urban and Rural hospital set-ups for more than 17 years. He is having 25 years experience in the field of Urological services.
His special interests are Endo-Urology – particularly Stone management. He also vast experience in Uro-Oncology – especially Nephron Sparing surgery for Kidney Cancers and Radical Cystectomy for Bladder cancers.
Dr. Ashok Pandit can be contacted on +91 944 838 5921 or Email:
Endo-Urology particularly Stone management (PCNL, URS, RIRS, TURP).
Male infertility
Uro-oncology
Uro-oncology especially Nephron Sparing Surgery for Kidney Cancers and Radical Cystectomy for bladder cancers.