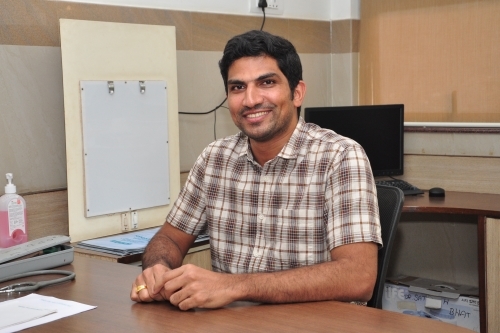 Dr. Ganesha Shetty
MBBS, MD (Radiodiagnosis)
Fellow in Interventional Radiology
Dr. Ganesha Shetty earned a Bachelor's degree in Medicine from Father Muller Medical College, Mangalore in 2011. He attended SS Institute of Medical Sciences, Davengere and earned his Masters in Radiodiagnosis. Dr.Shetty, then underwent Fellowship in Interventional Radiology from Health Care Global Hospitals, Bangalore in 2018.
Dr. Ganesha Shetty has been in practice since 2011 and previously was associated with Father Mullers Medical College, Srinivas Institute of Medical Sciences, AIIMS New Delhi, SS Institute of Medical Sciences and Research Centre, Davengare, and Health Care Global Hospitals Bangalore.
Endo-Urology particularly Stone management (PCNL, URS, RIRS, TURP).
Male infertility
Uro-oncology
Uro-oncology especially Nephron Sparing Surgery for Kidney Cancers and Radical Cystectomy for bladder cancers.