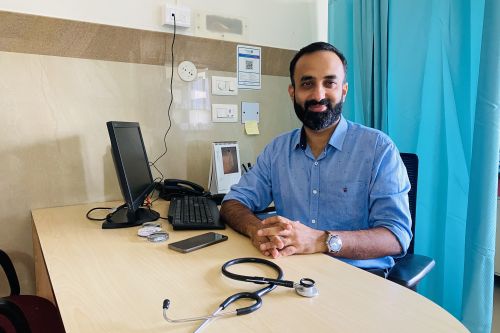 Dr. Nikhil Chandran C
B.A.M.S, M.D ( Ayu)
Ayurvedic physician
Dr. Nikhil Chandran C joined Yenepoya Specialty Hospital as an Ayurvedic physician, specializing in Panchakarma – the ancient system of wellness and detoxification. He holds a Bachelor of Ayurvedic Medicine and Surgery (B.A.M.S) and a Master's degree (M.D) in Ayurveda from Rajiv Gandhi University of Health Sciences in Karnataka.
Additionally, Dr. Chandran is associated with Yenepoya Medical College as an Associate Professor in the Department of Panchakarma.
At Yenepoya Specialty Hospital, Dr. Chandran runs his Ayurveda Outpatient Department (Ayurveda OPD), where he provides Ayurveda treatments. His passion for Ayurveda and dedication to patient care make him a valuable asset to the hospital and an essential resource for those seeking holistic wellness solutions..