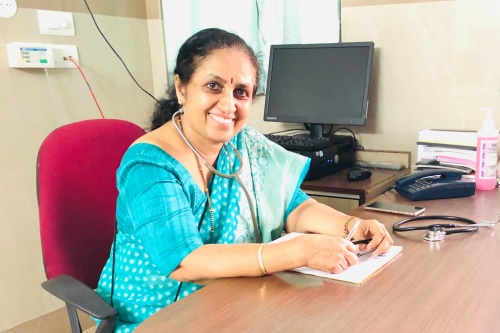 Dr. Prabha Adhikari
MBBS, MD (General Medicine)
PG Diploma in Clinical Research,
Bachelor of Public Health.
Visiting Consultant – General Physician
Associated with Yenepoya Specialty Hospital since May 2019 as a specialist in Diabetics.
Dr Prabha has been in practise since 1984 at KMC Mangalore until 2016. From June 2016 onward, Dr Prabha is associated is with Yenepoya Medical College as Professor in the Department of General Medicine.
Her field of Interest include: Geriatrics, Diabetes and endocrinology, Palliative Care, Clinical Trails, Infectious diseases, etc.