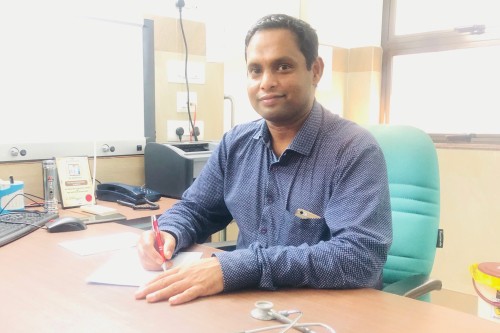 Dr. Rajesh Krishna
MBBS, MD (Gen. Medicine), MRCP (UK)
FRCPath (Haematology), CCT Haematology (UK)
Consultant – Haematologist, Haemato-oncologist &
Bone Marrow Transplant Physician

Dr Rajesh Krishna has joined us as a Visiting Consultant General Physician specialized in Haematology/Haemato Oncology at Yenepoya Specialty Hospital from 18 November 2019.
Dr. Rajesh Krishna has obtained a Bachelor's degree in Medicine from Dr MGR Medical University, Chennai in 1999 and pursued MD (General Medicine) from the same prestigious institution in 2004. Further, Dr Rajesh attained MRCP (Physicians) in 2006 and FRCPATH (Pathologists) in 2013 from Royal College, United Kingdom. In 2013, he has completed a certificate training in Haematology(PGMETB) from UK.
Dr Rajesh Krishna has 6 years of experience in the field of General Medicine and 5 years as specialist in Haematology, Haemato-oncology and bone marrow transplant with University Hospital, Leisester in the United Kingdom.
Dr Rajesh Krishna is available from 4:30 pm till 5:30 pm from Mondays to Saturdays.
To request an appointment, please call 900 851 8855 or 0824-4238855