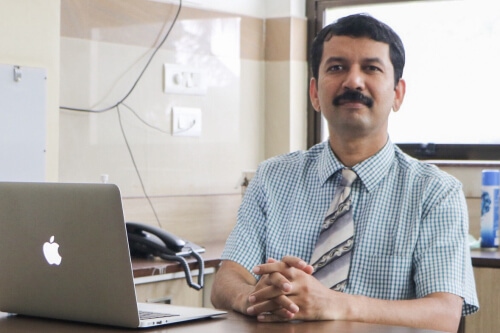 Dr. Sathish Bhat
MS, DNB (Gen Surgery)
MS, DNB (Gen Surgery), MRCS (Edin. UK), Mch, DNB (Plastic & Reconstructive Surgery)
Dr. Sathish Bhat is a well-established Plastic Surgeon in the Medical Hub of Mangalore. His unique academic qualifications are a testimony to the long, intense surgical training he has undergone.
He is one of the few, in the country truly speaking, to hold a double certification (by a University and The National Board of Medicine-DNB) in both the broad Specialty (General Surgery) as well as the Sub-specialty (Plastic and Reconstructive Surgery). These achievements are capped by his selection as a member of the Royal College of Surgeons of Edinburgh, UK in 2004.
This training places him in a unique position to deliver results across a wide range of problems in a predictable manner with high precision. His decade long experience in the field of Plastic Surgery has been gained from several premier institutes in India and Overseas, including the Sir JJ Hospital, Mumbai; the Ganga hospital, Coimbatore and the Prince of Wales Hospital at Hong Kong.
Presently, he is a Professor in Plastic Surgery at YMC, Mangalore. He in charge of the Dept of Plastic Surgery at the Yenepoya Hospital, Mangalore and is available for private consultation at Linea Cosmetic Surgery Centre at Falnir, Mangalore.
Dr. Sathish has the unique distinction of being the first Surgeon in over a decade to qualify as an Advanced Mountaineer from the prestigious Nehru Institute of Mountaineering at Uttarkashi in 2000. His attributes of meticulous planning, respect for nature and most of all highest priority to safety, is reflected in his work & results – whether as a Mountaineer or as a Surgeon.Over the last few years, Dr. Satish Bhat has become an indispensable part of the medical community in the region. His efforts have left a huge impact on the lives of the people treated by him. Satisfied overseas patients are steadily joining the group of people whose lives have been changes thanks to Cosmetic & Plastic Surgery.
Trauma & Reconstructive Surgery.
Microvascular Surgery,
SLE
IHand Surgery.
Burns Surgery.
Maxilofacial Surgery.
Cleft Lip & Plastic Surgery.
Genital Reconstructive Surgery.
Paediatric Plastic Surgery.
Osteoarthritis.
Cancer Reconstruction Surgery.
Cosmetic Surgery.