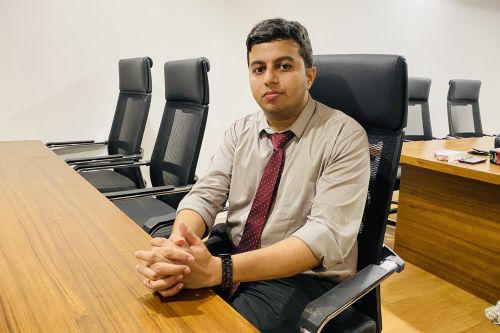 Dr. V.K. Vineeth
MD (INTERNAL MEDICINE)
Super specialization in Infectious diseases-FNB Infectious diseases (Apollo Hospitals, Chennai)
Dr. V.K. Vineeth has joined Yenepoya Specialty Hospital as a Visiting Consultant in Infectious diseases.
Dr. V.K. Vineeth is an accomplished medical professional with expertise in Internal Medicine and a specialization in Infectious Diseases. He holds a MD in Internal Medicine and has further honed his skills through super specialization in Infectious Diseases, completing his FNB in the field at Apollo Hospitals, Chennai. Previously, he worked as a Fellow of Infectious Disease and as a Senior Registrar under FNB Infectious Diseases at Apollo Hospitals, Chennai
His areas of expertise : FUO; cancer related infection; travel consultation; adult vaccination; sepsis; multi-drug resistant infection; invasive fungal infection; infection in transplant; infection control
In recognition of his outstanding academic achievements, Dr. Vineeth has been honored with awards such as the "Academic Achievements Award" and the "Young Scientist Award." He has consistently demonstrated his commitment to medical advancement through his active participation in conferences, workshops, and research projects.
Dr. Vineeth's contributions to medical research are notable, with several publications under indexed reputable journals. His research has delved into diverse subjects, ranging from post-COVID inflammatory syndromes to various infectious conditions. Notably, he authored a chapter titled "CNS Infections" in the book "Principles of AMR and AMS for Undergraduate Students."
Dr. Vineeth's dedication to the field of Infectious Diseases, extensive research contributions, and commitment to ongoing learning make him a respected figure in the medical community.
OPCABG – Total arterial revascularization
Mitral and aortic valve repairs/replacement
Major Aortic Surgeries
Minimally invasive cardiothoracic surgery
Pediatric Cardiac Surgery
Thoracic Surgery
ECMO, VAD and Transplant
Robotic Cardiac Surgery