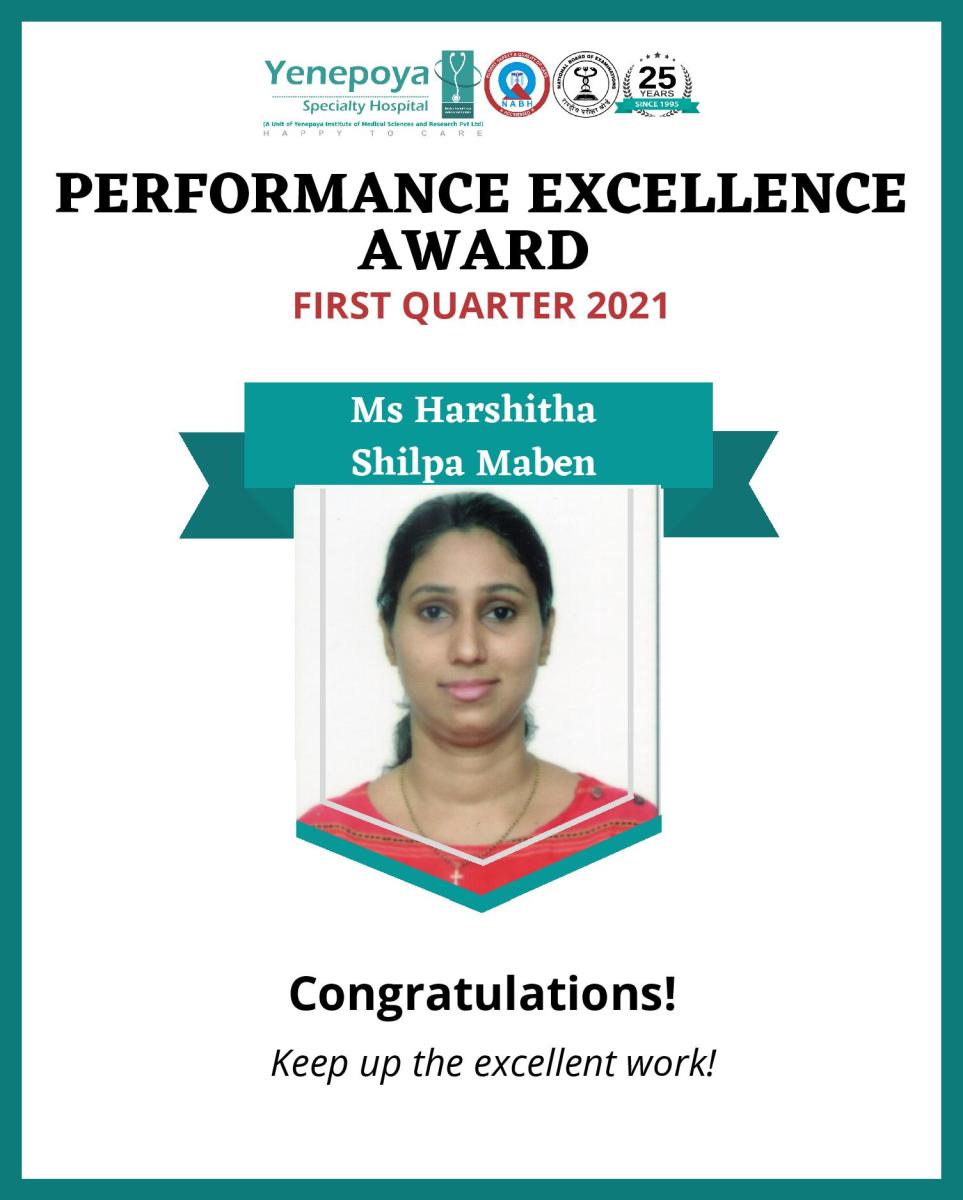 It gives me immense pleasure to announce the Performance Excellence Award for the First Quarter of 2021 (January – March 2021).
We have received few nominations and we thank each one of them for taking the time to nominate their colleagues for this award. The jury members have scrutinized all the nominations and Ms Harshitha Shilpa Maben – Patient Co-ordinator at the Health Check Up Unit has been selected as the Employee of Distinguished Performance for the First Quarter 2021.
With over 7 years of overall experience in the capacities of MRD Assistant, Sales Associate and Furniture & Kitchen Designer, Ms Harshitha re-joined YSH as MRD assistant on 20th May 2019 as a reliever to MRD Assistant. Harshitha's personal attributes while working with us earlier had given her a chance to re-join us and she has proved it again!
Ms Harshitha who is a Pre-University graduate is a good communicator and has excellent interpersonal skills. Polite and empathetic in nature.
There were many written and verbal appreciations to her credit from the contented health check up clients. A recent appreciation from one of the clients affirmed her nomination for the Performance Excellence Award this quarter.
"Ms Harshitha – what a spectacular hospitality mannerism, handling telephone with proper telephone etiquette and dealing people with a please smile is a great experience"
Please join me in congratulating Ms Harshitha Maben for her well deserved recognition!