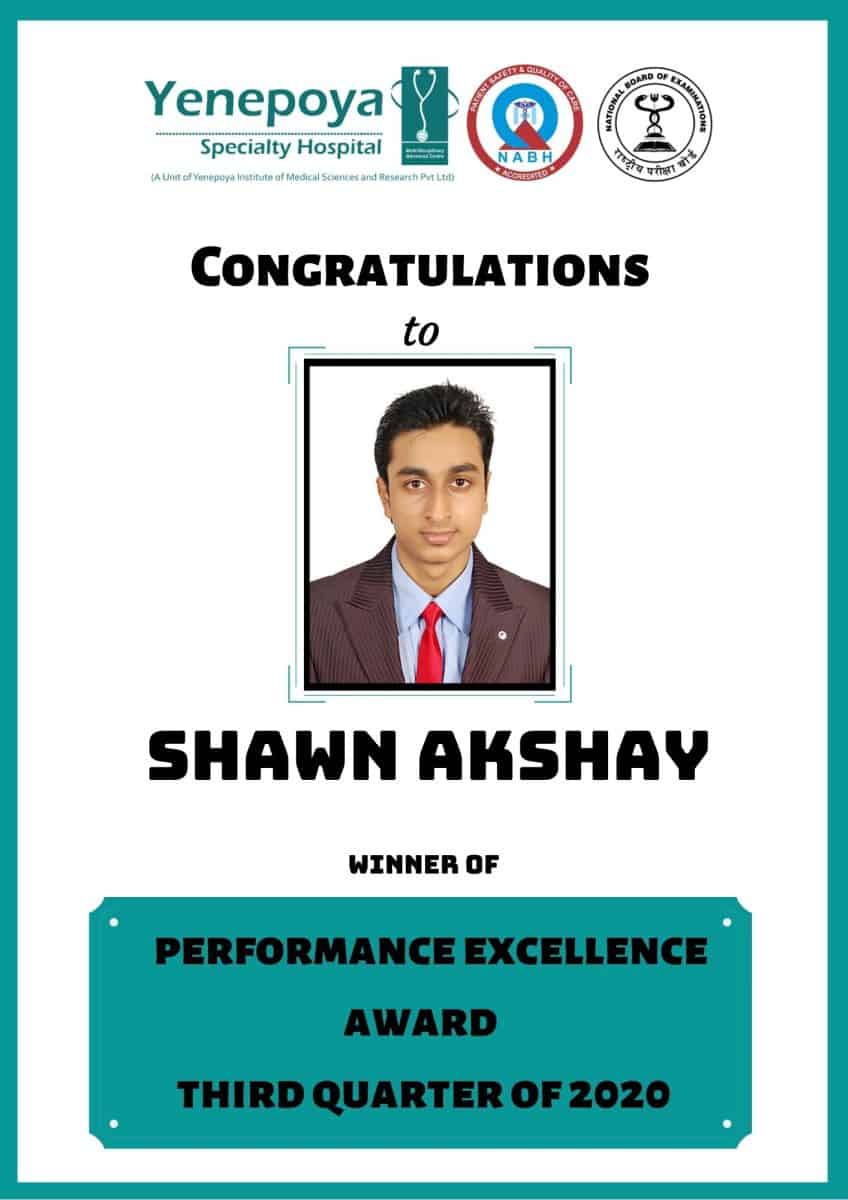 It gives us immense pleasure to announce the Performance Excellence Award for the Third Quarter of 2020 (July – September 2020).
We have received few nominations and we thank each one of them for taking time to nominate their colleagues for this award. The jury members have scrutinized all the nominations and Mr Shawn Akshay – Corporate Relations Executive has been selected as the Employee of Distinguished Performance for the Third Quarter 2020.
With over 2.5 years of overseas experience in the capacity of Assistant Administrator, Shawn joined YSH as Corporate Relations Executive in the department of Relations in September 2018.
Mr Shawn is a B.Com graduate and completed his post graduation Master of Business Administration from Sikkim Manipal University in the year 2015.
Mr Shawn has been nominated for the best performer award for the following reasons:
He Has initiated and signed more than 71 corporate tie-ups since he joined, which includes many big players like MRPL , ONGC, NMPT etc.
Since the start of COVID, he has secured tie up with 40 corporate clients
His professional rapport with corporate clients.
Many verbal and written appreciations from our clients.
His availability round the clock if required to ensure smooth transaction of any cases.
Always ensured that patients are dealt with empathy and with utmost priority for VIPs.
No complaints from Clients, Patients or any staff members.
Highly reliable and accountable staff.